Chrysolite and their apartment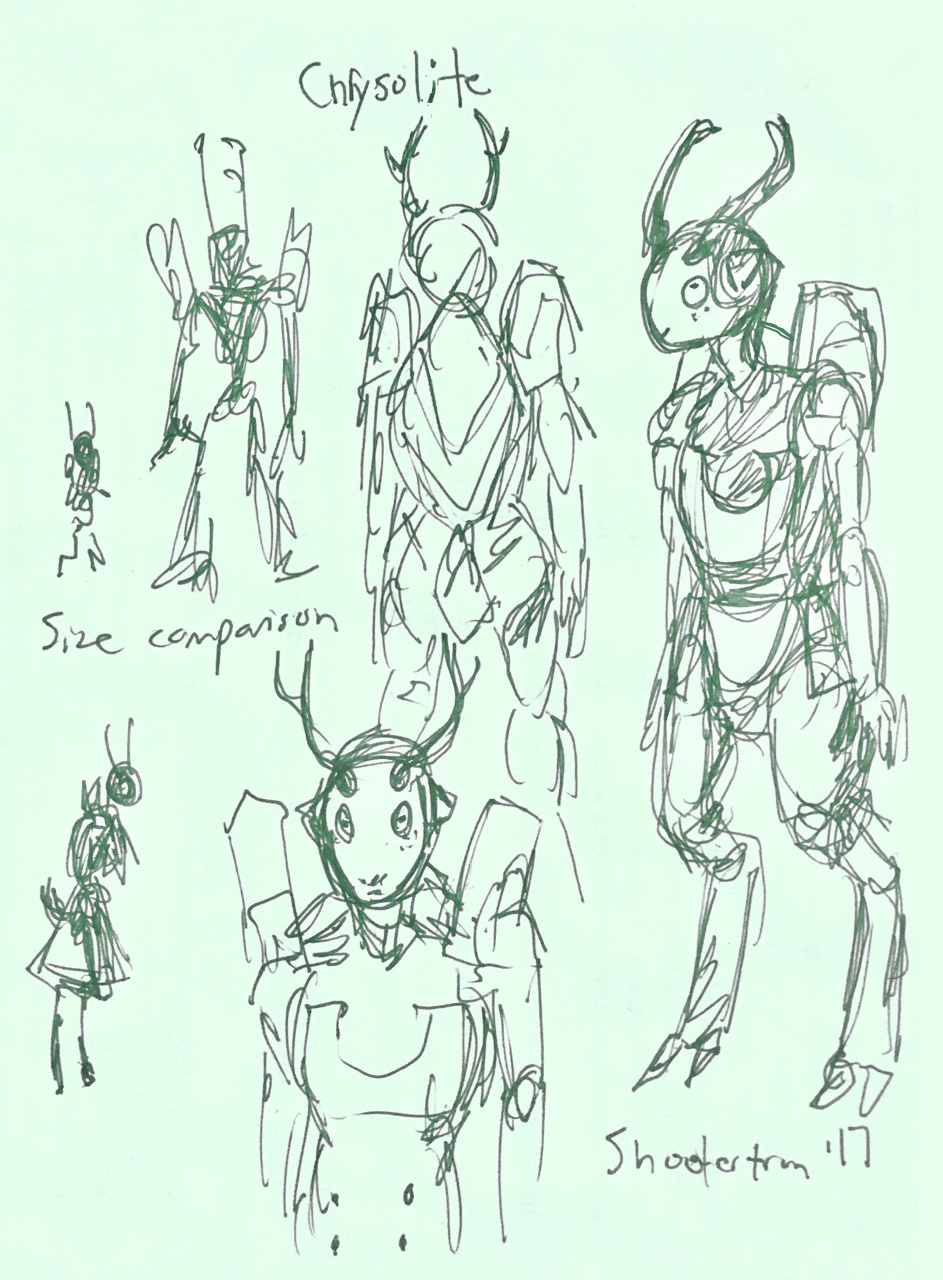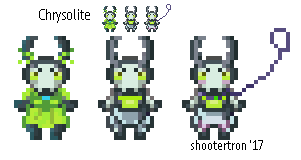 Chrysolite was inspired by the show Transformers: The Animated Series. They are a goat-like mech with deer antlers and would be in their 20s if human. They have a special connection to Shockwave. What it is, I can't say. But they feel a special attraction, and an emptiness without him. Shockwave, who is imprisoned by the Autobots, will use this to his own advantage.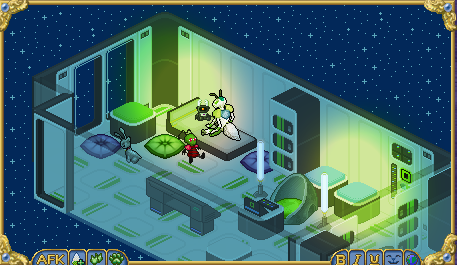 I created an apartment for Chrysolite, based on an apartment I used to live in. Most of the patches were premade, although I editted Furcadia's default lighting to be green. Some of the spritework is custom.
Patch credits
Sci-fi walls, floors, and furniture by Scuzy. Bathroom mirrors edited from Scuzy's patch. Additional furniture and drink items by Weremagnus. Kitchen items by Degu. Plushies by Terrawolf. Shockwave plush by me.
Tunes
Here is a list of songs on the jukebox in the dream: The links may be broken because of Youtube takedowns, so bear with me. Do not take this list as an endorsement of the views and opinions of the artists contained.

You can also find a Spotify playlist for Chrysolite. I must warn you, the song "Uncle" contains incest.*
*Shockwave isn't Chrysolite's uncle, he's just a creepy older man. I just like the feel of the song.
Story
I commissioned Hamfoot to write a fic about Chrysolite. It's rated E for explicit and contains snuff and impending execution! Be warned, this author is pretty no-holds-barred on their other fics, so take caution before browsing.