The state of things...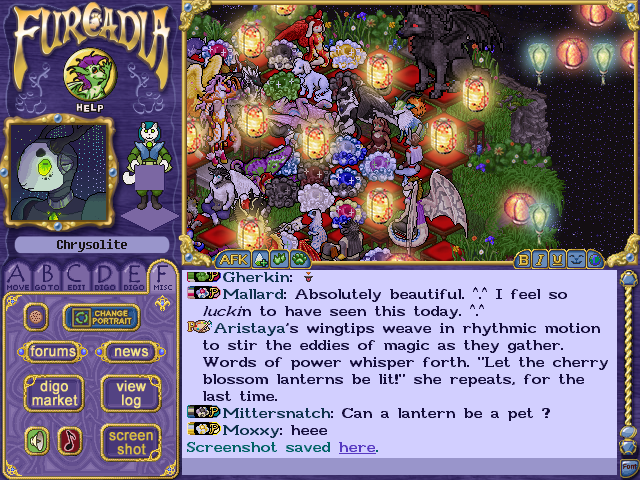 Disclaimer: I'm an adult and this website was created with the expectation my viewers are over 18 and okay with sexual content. While some of my dreams are all-ages, others contain sexual content. By navigating around this site, you certify you are over 18.
I started playing Furcadia when I was 11 years old. My first character was a hyena, way before the Yeenen existed. I had no credit card and couldn't buy digos or portrait spaces. Due to not having my own computer, I would not start playing again for real until 2017. By then, it seemed the game had become somewhat of a ghost town. But I was not deterred.
Me? I would like to remain a mystery. People can be rather mean when they find out what fanfiction you write. I can tell you my favorite animals are goats and guinea pigs, and I have 2 pet guinea pigs who inspire me every day. I also like Transformers and Metroid. I went to university to become a scientist and I'm still trying to get my career off the ground.
Here you will find information on my patches and dreams. I go by a lot of different names - it can be a little confusing. Chrysolite is my Transformers OC and one of the characters I use most often.